Have you heard that weight loss is 80% nutrition?? It's so true!!! To lose weight, you have to get your NUTRITION RIGHT and this is the CHALLENGE for MOST of us. Do you want to be in 3 WEEK challenge group to help you JUMP START your weight loss and 'reset' your body?? But you CANNOT WORK OUT during the challenge!!! This is a 21 day cleanse (and YES, you get to eat LOTS of whole foods, fruits, veggies— no starving!) If you're ready to commit to 3 WEEKS… we will help you get rid of your sugar addictions, caffeine cravings, help you FEEL better and shed weight naturally in the process. If you struggle with nutrition, chances are that you're ADDICTED to the chemicals in the foods you eat and drink every day. This is a GREAT way to get past that and have SUPPORT EACH DAY!
Here were my results!!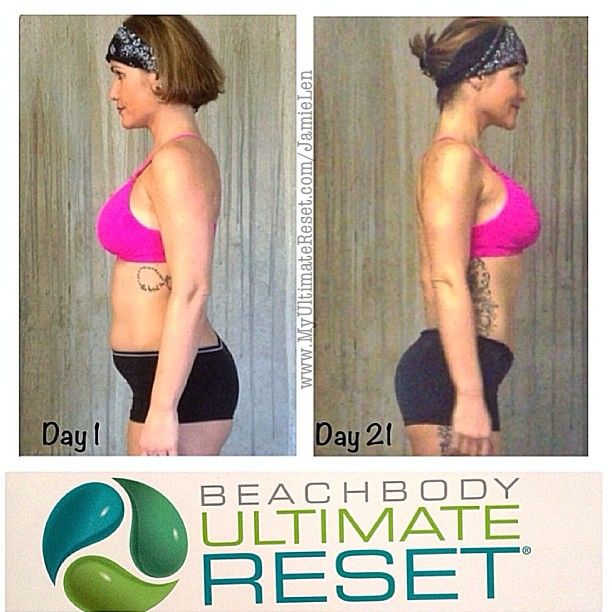 Join my Sweaty Fitness Challenge with a challenge pack that includes everything:
-The complete Ultimate Cleanse
-Shakeology
-Club membership on teambeachbody.com (meal planning)
-Free shipping
–MY SUPPORT
To get the challenge pack with the Ultimate Clenase
1. Go to http://beachbodycoach.com/JamieLen
2. Click on the right hand side of the page where it says "TAKE THE CHALLENGE. $100k Beachbody Challenge"
3. Commit to take the challenge and to a program
4. Pick your challenge pack and I will help you through it, for free!
After you get your pack, email me and let me know you're READY for the challenge!!!