JUMPING ROPE IN CENTRAL PARK for GenYouth and Fitness Magazine!
I am an ambassador for the GEN YOUth Foundation. GEN YOUth is the official sponsor for Fuel Up To Play 60, encouraging kids to get at least 60 minutes of exercise every day and helping put an end to childhood obesity!
Our mission is to help give kids the tools they need to learn how to live a healthy lifestyle, with diet and exercise. If the epidemic of childhood obesity continues in the direction it is going, this will be the first generation of kids to have a shorter life expectancy than their parents.
Go to www.GenYouthFoundation.org to learn more.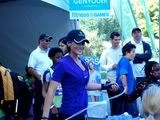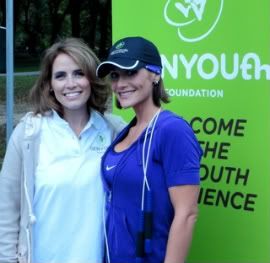 With Alexis Glick, CEO of GEN YOUth