Jamie Len's EASY TO MAKE, No BAKE— Shakeology Balls!!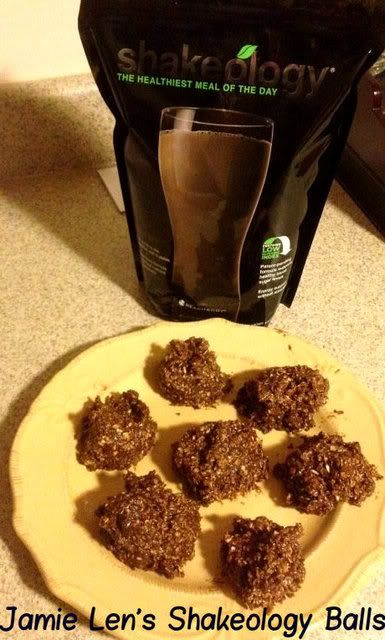 2 cups oatmeal
1/2 cup natural peanut butter (or other nut butter)
1/2 cup agave
1 1/2 to 2 scoops chocolate Shakeology
Mix in a bowl, roll into little balls and stick them in the freezer.
These make for a great late night snack, if you are craving something rich and chocolate, or want to bring to a party for a dish!
Enjoy!
Jamie Len~