The Beachbody Ultimate Reset is a complete three-phase 21-day mind and body program that provides everything you need to:
• Reclaim your body's natural balance.
• Release the harmful materials you may be storing within you.
• Restore your system to its maximum health.
• Lower cholesterol
• Lose weight
BUY THE ULTIMATE CLEANSE NOW here, and I will COACH YOU for free!
http://www.UltimateReset.com/JamieLen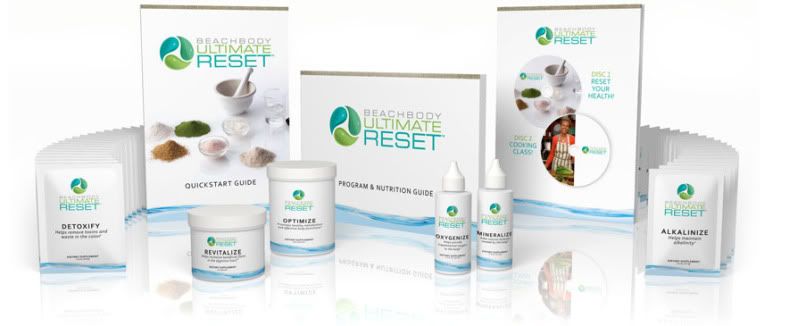 Why is a Cleanse Necessary?
Every day an individual is exposed to toxins. It is all part of the environment in which we live. With each breath we take we are exposed to toxins. The food we consume, such as processed foods and sweets are also contributors to poor health. The toxins become trapped in our body and begin to slow the body and breakdown it functions. The result is fatigue and an overall run-down feeling or illness. You may feel the urge eat more in order to get more nutrition into your body. This is when a cleanse is necessary.
The 21 day cleanse from Beachbody will rid the toxins that are stored within the body. The cleanse is designed to give you more energy, help with weight loss, and reduce inflammation. The choice to cleanse, is a healthy choice, and one that each adult should consider.

The Advantages:
While some cleanses limit the intake of food, Beachbody's Ultimate Reset 21-day cleanse program is not about starvation. In fact, the purpose behind the cleanse is to restore your body with what it has been depleted of pre- and probiotics, essential minerals, metabolic enzymes, and cellular nutrients.
The cleanse is the ultimate means to help the body feel well.
How the Beachbody Cleanse Works:
The Beachbody Cleanse is three phases that last for 21 days. Each phase is one week-long. In Phase One, the cleanse concentrates on reclaiming your body by preparing it for change. You will eliminate food from your diet, such as dairy and red meat from your diet, which are stressful to the digestive system.
In Phase Two, the cleanse will concentrate on releasing toxic compounds that clog the body's cells and block the absorption of proper nutrients. During this phase, a gentle colon cleanse is included, and your diet is solely a vegetarian diet.
In Phase Three, the cleanse concentrates on restoring the body's metabolism to its full efficiency. Phase Three restores the body with the right nutrients, as well as, pre- and probiotics and enzymes. You will also begin to reduce the intake of your grains and your diet will consist of mostly vegetables and fruits.
Weight loss can be expected throughout the cleanse as the body cleanses and detoxifies.
With the Beachbody cleanse, the participate will feel rejuvenated and new, experiencing increased energy, better digestion and less fat.
BUY THE ULTIMATE CLEANSE NOW here, and I will COACH YOU for free!
http://www.UltimateReset.com/JamieLen
"The Beachbody Ultimate Reset is a program designed to help your inside get into amazing shape, just like your outside."
—Carl Daikeler CEO, Beachbody