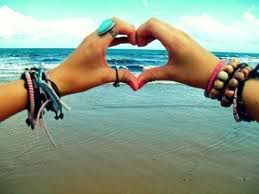 By: Jamie Len Cumbo
Do you find yourself looking at weight loss transformation pictures of other people giving excuses why you're not there? Or feeling frustrated because it seems like you've tried everything and still can't seem to get results like that?
Trust me when I say, I've been there! I used to be so envious of other people's before and after pictures. I remember feeling this overwhelming frustration when I saw people who had lost weight, thinking that I would give anything to be there because I had tried unsuccessfully so many times. Nothing seemed to ever give me results like THAT.
I also remember looking at those before and after pictures of other people, making excuses of WHY they were successful. I used to think how they must be on some illegal drugs to get abs like that because it's not possible with diet and exercise! (WRONG!) Or, I'd bet they didn't have any health problems they were fighting every day (trying to justify where I was at with my body at that time).
And now, I know firsthand, that it can be done. But it took doing things entirely different than I had done in the past and stepping way out of my comfort zone to get those results.
If you're tired of seeing others transform right before your eyes and you're ready to BE one of those transformations just remember these 5 things:
1. Write out your success story as if it has already happened and read it every day
2. Stop making excuses for yourself and for others' success
3. Surround yourself with others who support and encourage you
4. Know that others have successfully done it and so can you!!
5. Focus on the body you want, not what you currently have
So, whatever you keep telling yourself why you can't…whether you are dealing with a chronic health condition, emotional eating, stress of a job, not having support from loved ones in your new lifestyle, you just had a baby, you have a lack of motivation, you're dealing with financial problems, going through a divorce, just experienced the death of a loved one, or just feel like you don't have time to work out with your crazy schedule… whatever your excuse is… it's NOT a good one. Yep. I said it.
Everyone has reasons why they CAN'T do something. You must write out why all the reasons you MUST have it.
The mind is such a powerful tool. Once you decide you want something and focus on it every day, it will inevitably become your reality.
When you're ready to make some changes and stop giving excuses, I'd love to help.
It's YOUR TURN!!!!!
www.Beachbodycoach.com/JamieLen

You ready???
"Wherever you go, go with all your heart" ~Confucious